Meet Your Cedar Falls Dentist
All our professionals at Shawn Reese, DDS maintain the highest levels of accreditation and pursue ongoing education to stay abreast of the latest trends in periodontics.
Shawn Reese, DDS
Dr. Reese graduated from Marquette University School of Dentistry in 1996 at the top of his class. Prior to his graduation he did a dental externship at Northwestern University. He is a member of Omicron Kappa Upsilon national honor society. 1996 Dr. Reese was awarded the annual student award of the American Academy of Periodontology in recognition of outstanding achievement in Periodontics. 1996 Dr. Reese also received the outstanding achievement award from the International College of Dentists for his dental studies at Marquette University. 1996 Dr. Reese graduated from the University of Iowa with a specialty certificate in periodontics with a master's degree in oral biology. 1999 Dr. Reese was awarded the Dr. C. Mahlon Fraleigh Graduate Periodontics award for outstanding leadership, scholarship, clinical performance and professional attitude in the field of Periodontology what a graduate student in the department of periodontics at the University of Iowa 1999. Dr. Reese is active in his district as well as stated and national dental society. He is an active member of the American Dental Association, Waterloo District Dental Society, The American Academy of Periodontology as well as the Midwest Society of Periodontology. Dr. Reese has been married since 2004, him and his wife has two kids, and they enjoy family time at their cabin. A few activities he enjoys are reading, yard work, fishing, snowmobiling, and traveling.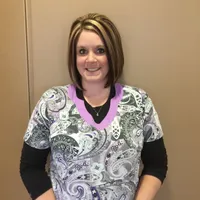 Jenni is Dr. Reese's wife and she joined the practice work force in 2011. Jenni assists the practice by scheduling, confirming appointments and directing phone calls to desired places.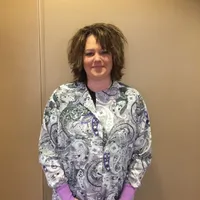 Michele S. has been with the practice for 15 years, she is RDA and CDA certified and an office manager. Michele is the person in the office who you would need to speak to regarding financial or insurance questions.
Michelle W. has been with the practice for 30+ years, as a dental assistant she is RDA and CDA certified. Michele has assisted Dr. Reese and thousands of implant cases and various other periodontal surgeries. Her overall dental knowledge and experience is a valuable asset that the practice is glad to have.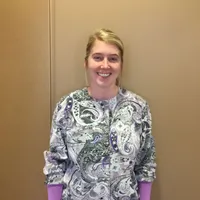 Tricia is the dental hygienist who has been with the practice for 2 years and she is RDH certified. Tricia will take care of your periodontal maintenance cleanings.